SPG-3(4) gearbox.
General info:
The gearbox is designed for 4-stroke auto-moto engine conversions up to 180HP and using them with propeller for NOT SERTIFIED experimental light aircrafts, hovercrafts, airboats etc. It can be used for tractor and pusher layouts. TBO is 1000-2000 hours, depends on the engine-propeller combo, tuning, maintenance etc. It is recommended to check and possibly change bearings and rubber dampener after 1000 running hours. Some units run +2000 hours without any component changed. Manufacturer's warranty 5 years or 500 hours for metal parts (body, shafts, gears, bearings).
The gearbox set consists of 2 main parts bolted together:
1) Gearbox with gears and oil inside + damper housing with BMW damper
2) Bellhousing (different for different engines)
Assembling and installation info:
Assembling and installation on the engine is quite simple procedure. No necessity to modify your engine to install the gearbox Look at our step-by-step pictures below. Some important notes:
1) Some engine components can be different. For example, there are 2 different types of starter flywheels + automatic flex plate for Suzuki-GEO engines. It is also possible to use a custom made flywheel. We supply a "universal" crank coupler which can be used with all of them (+ spacer for the flexplate) but you may have to modify your flywheel or make a simple spacer for your flexplate to fit them to the coupler. We supply necessary drawings. Starters are also different, spacers may be used for the right positioning.
2) The SPG manufacturer don't supply crankshaft, bellhousing and starter bolts because they are different for different engines. List of necessary bolts for GEO-Suzuki:
M10 x 1.25 L30mm – 6 (crank) with 14mm head
M10 x 1.25 L50mm – 2
M10 L55mm with lock nuts – 2
M8 x 1.25 L 45-50mm – 2 (starter)
You can buy them (crankshaft bolts are at least 10.9 grade. other at least 8.8 grade) in a local hardware store. Metric bolts are not common in Canada and US. The best hardware supplier we could found in the US and Canada is FASTENAL company.
3) Torque crank bolts sequentially with 5 ft-lbs increments to 45 ft-lbs (or following your engine specs). Torque engine and starter bolts following your engine specs (33ft-lbs bellhousing-to-engine and 16ft-lbs starter for GEO-Suzuki). Torque 3 rubber damper bolts to 33 ft-lbs. Torque 3 damper stud nuts so they will press studs into the crank coupler holes, or to 33 ft-lbs Use press if necessary. Torque 6 M8 bellhousing nuts 16 ft-lbs Use blue locktite to secure bolts, safety wires for plugs.
Gearbox break-in:
Must be done with a propeller.
1) Fill the gearbox with gear oil 75W90 or 85W140 160-180ml.
2) Start the engine. Run it from idle, slowly increasing RPM up to MAX for one hour.
3) Stop the engine, pour the oil out, clean the gearbox inside with kerosene (diesel oil).
4) Check the torque of all bolts, reinstall loosen bolts following assembling instructions.
5) Fill the gearbox with fresh gear oil 75W90 or 85W140 160-180ml. Install security wire to each plug
* Gearboxes of first series can "throw out" some excessive oil through the vent plug. We recommend to install bigger diameter (5-6 mm) hole plug + vertical tube. The manufacturer allows using the old series of gearboxes as is. New gearboxes don't have this feature.
Gearbox maintenance:
Check the gearbox visually during pre-flight outside (oil leak, cracks, safety wires) and inside through the windows (rubber damper, crank and damper bolts, cracks of the shafts).
Change the gear oil each 50 running hours or one year.
We don't recommend to open the gearbox if there is no strong necessity for it. It is quite easy to damage seals or other parts during incorrect disassembling and reassembling. Allow the manufacturer or "Air Trikes" to do it if necessary.
Recommended propellers for Suzuki-GEO engines with SPG-3(4):
| | | |
| --- | --- | --- |
| Engine | Reduction Ratio | KOOLprop model |
| G10 carb and TBI | 2.34 | 63" |
| G10 carb and TBI | 2.5 | 63" 67" |
| G10 TBI "Sport" | 2.5 | 67" 69"Light |
| G10 Turbo | 2.34 | 69" light |
| G10 Turbo | 2.5 | 69" wide |
| G13 BA | 2.5 | 67" 69"Light |
| G13 BB | 2.5 | 69"wide or scimitar, 73" |
| G13 GTI | 2.5 | 69"wide or scimitar, 73" |
| G16B | 2.5 | 72" scimitar or 73" |
Gearbox assembling and installation for G13BB engine. Step-by-step pictures below: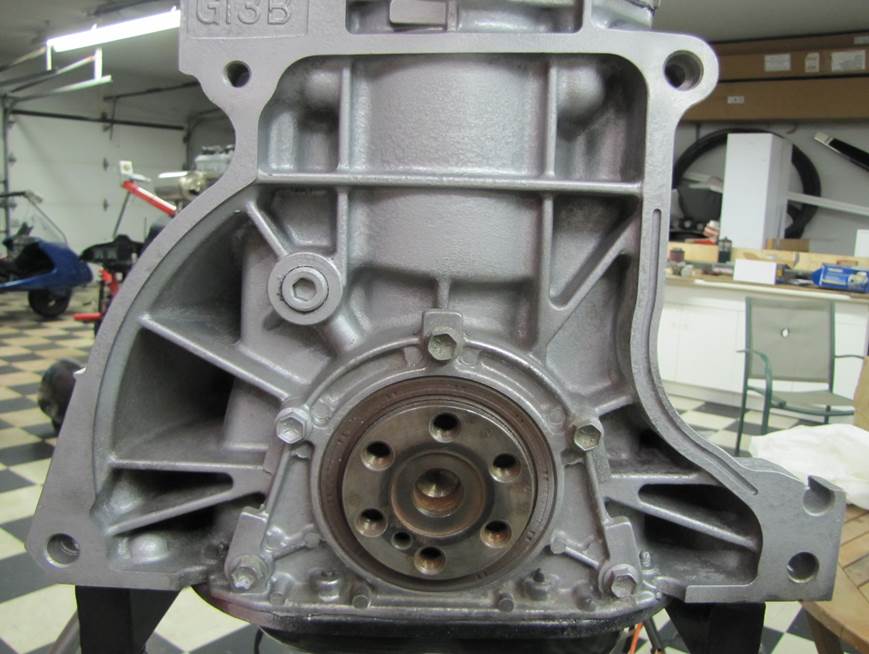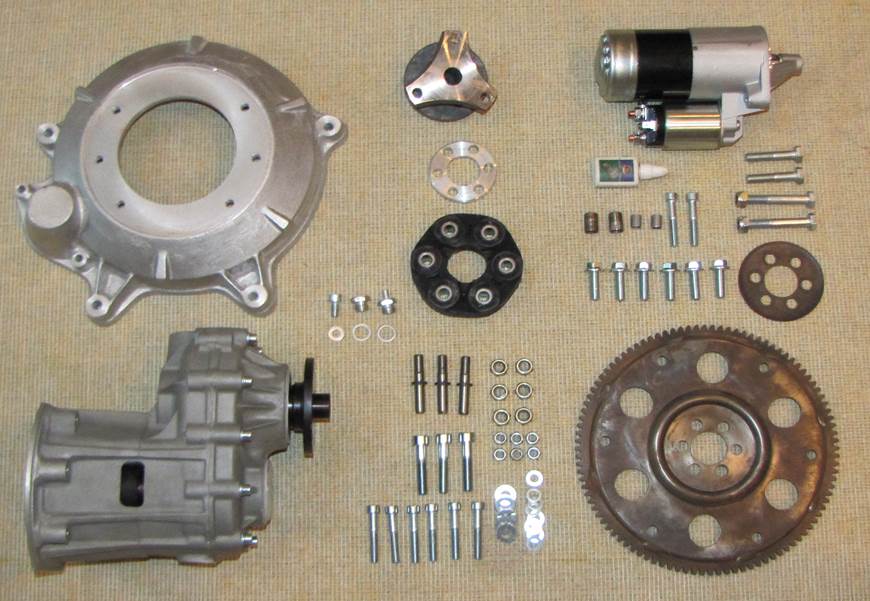 Step 0. The engine flange (tranny side) has to be clean. Prepare the gearbox kit and other parts (flywheel, starter, bolts, spacers, pilot bushings etc) + thread locker.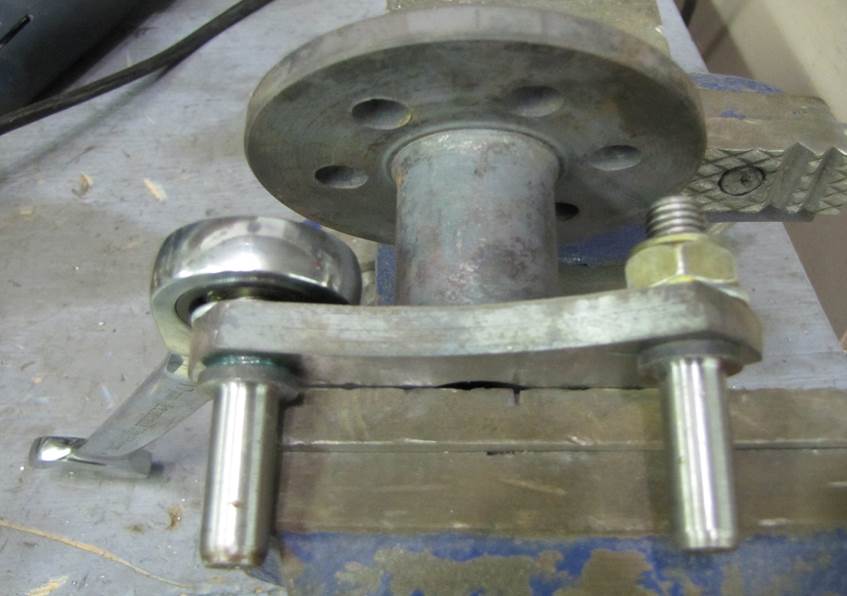 Install the damper studs into the crank coupler holes. Grease the hole. Install the pin in the hole. Put the washer and locknut on. Torque the locknut, it will press the stud in the hole. Repeat it for 2 other studs.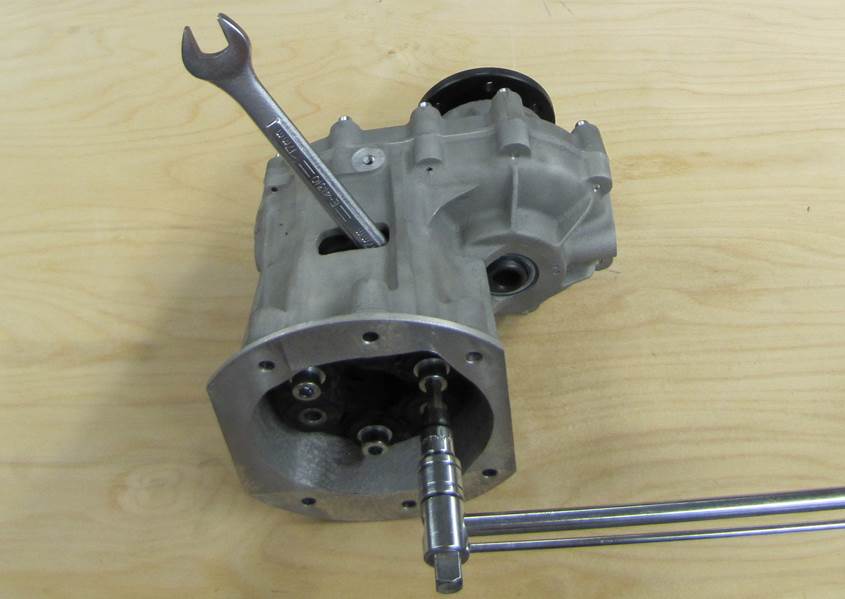 Install the rubber damper inside the gearbox (damper housing) Use 3 M10 bolts with washers and locknuts + thread locker.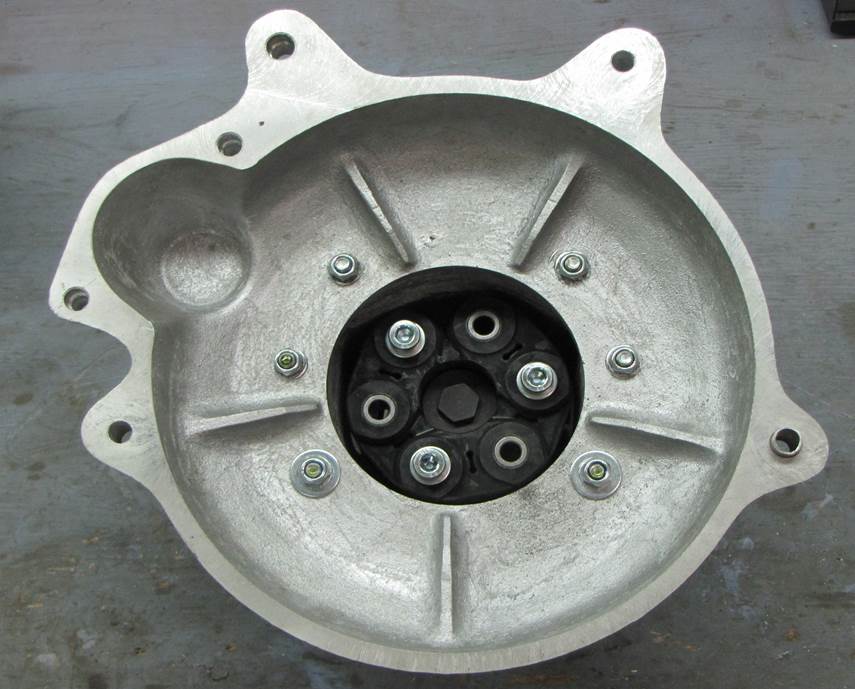 Install the gearbox on the bellhousing. Use 6 M8 bolts with washers (if necessary) and locknuts + thread locker.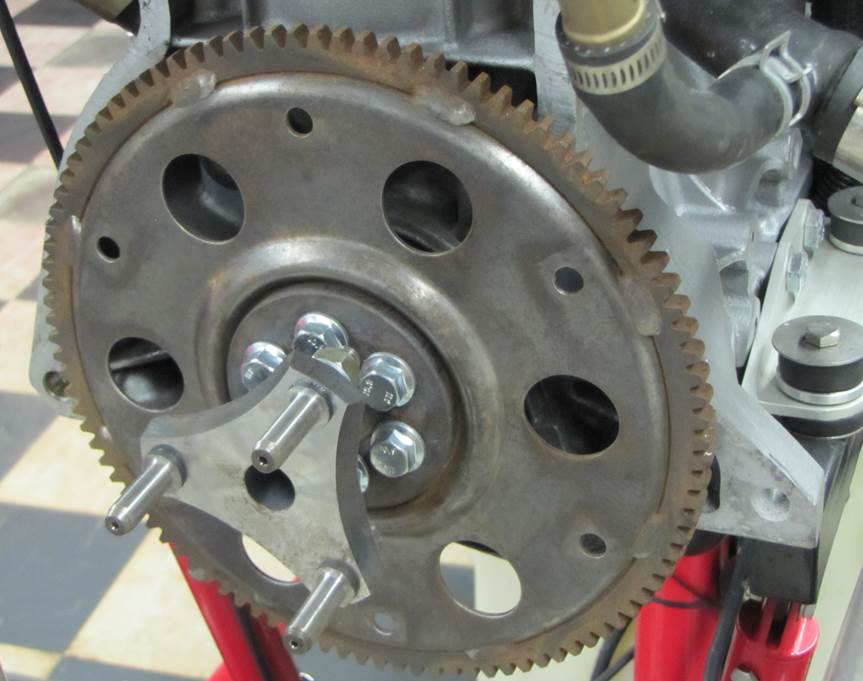 Install the crank coupler and flywheel (automatic flexplate) on the engine crankshaft. Use crankshaft flange bolts (with washers/spacers if necessary) + thread locker. Torque the bolts carefully, this is very important.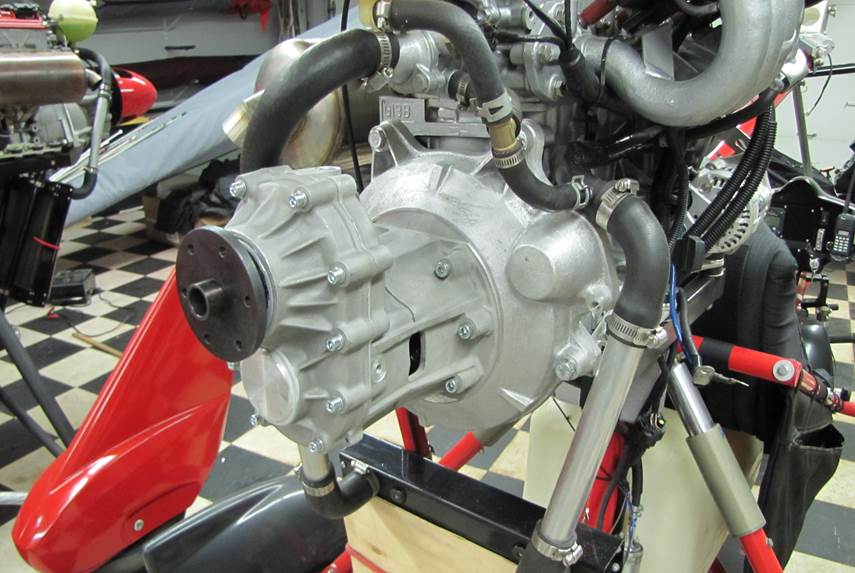 Install the gearbox assembly on the engine. Grease the crank coupler studs. Check/install 2 tranny pilot bushings. Match the studs with 3 free damper holes and slide the gearbox assembly to the tranny flange as close as possible. Install the bellhousing bolts (with thread locker on the thread) and torque them. Turn the crankshaft one full turn to make sure no interferences (noise, restrictions) inside the bellhousing.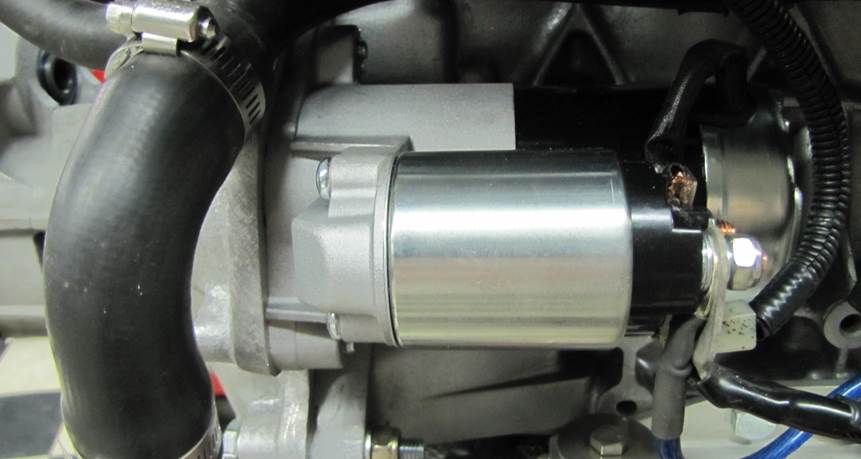 Install the starter to the bellhousing. Use 2 bolts M8 and thread locker. Don't forget to install the pilot bushings. Connect the battery and crank the engine 1-2 seconds to make sure the starter installed correctly.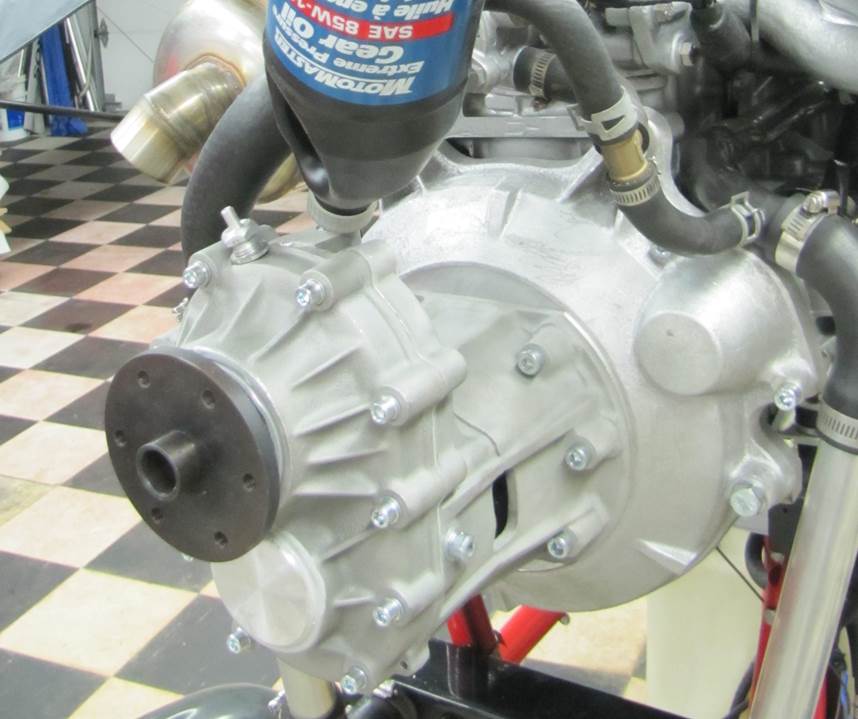 Install the bottom and side plugs with their washers. Fill the gearbox with gear oil 75W90 or 85W140 160-180ml through the upper hole. Install the upper plug.
The gearbox is assembled and installed. You can start the engine to make sure everything is OK. Then install the propeller and your aircraft is ready for the gearbox brake-in procedure, then final tests and flying.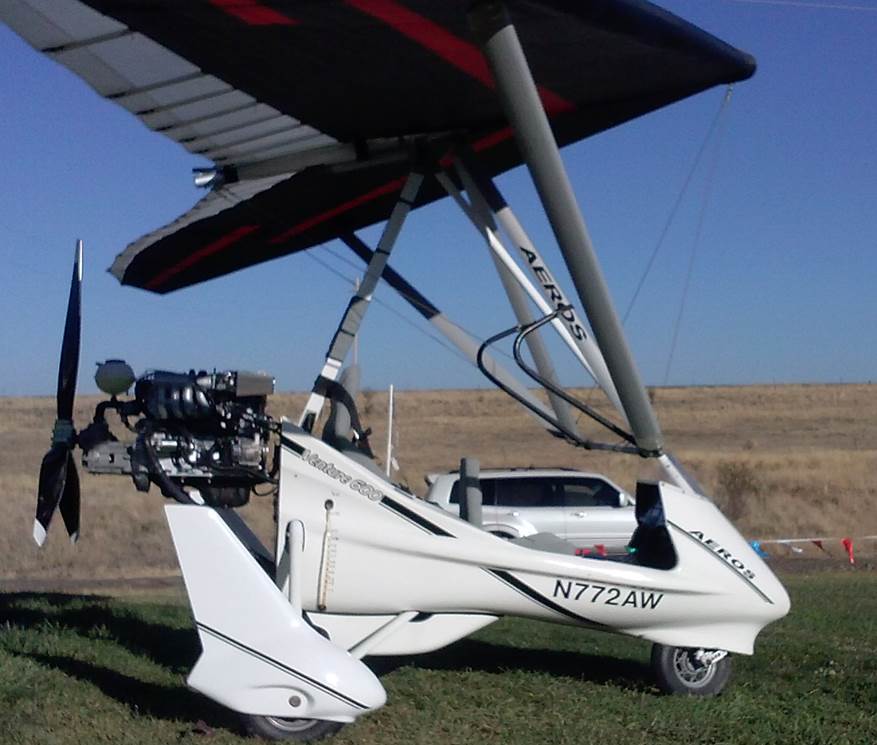 As you can see – nothing difficult. All mechanical part of the conversion could be done for about half a day. The same way it can be installed to Suzuki G10 G16, Subaru EA EJ, Honda, BMW R, Nissan and other engines.
Available options for Suzuki engine: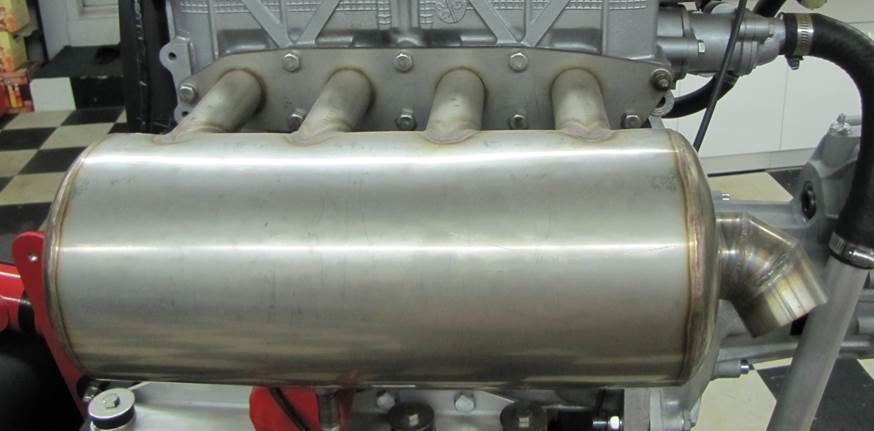 Stainless steel muffler with O2 sensor port.


Motormount – L-bars with 4 Barry-mounts each side.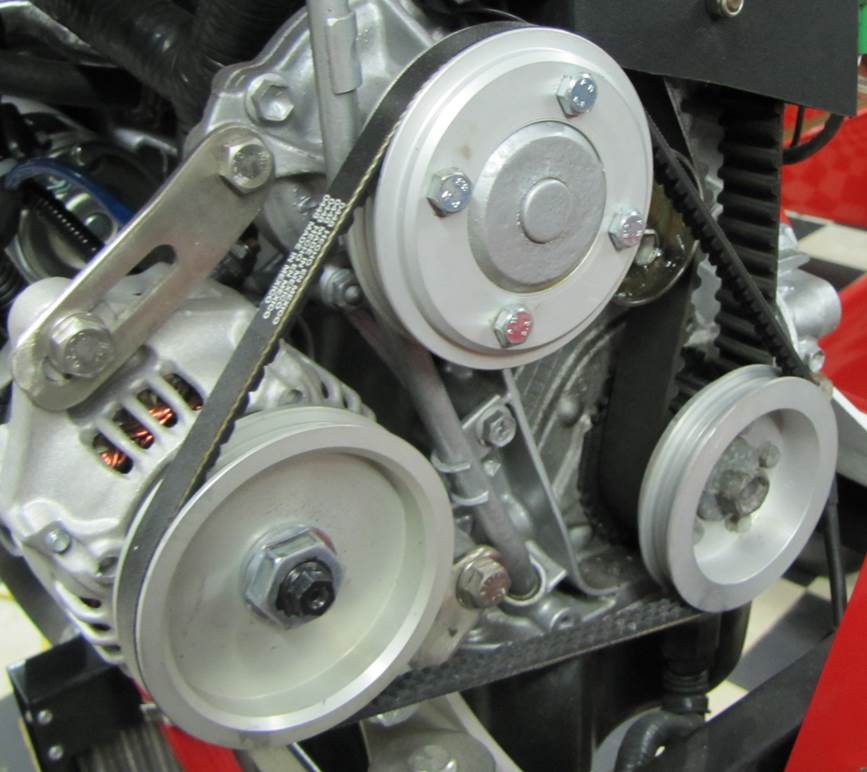 1)Set of 3 light aluminum hard anodized pulleys. The alternator pulley is the same diameter as other pulleys
2) Light alternator with installation bracket. About 2lb lighter than the lightest standard GEO alternator with its bracket.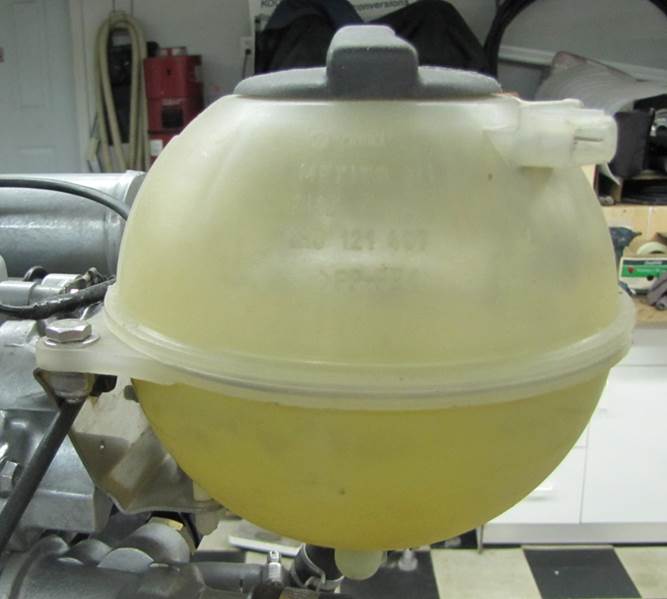 Expansion coolant tank with stainless steel bracket.
Other options (radiator, KOOLprop, engine monitor with senders, modified wiring harness etc.) the same as ready-to-install engines are available.
If you have questions - contact Air Trikes Enterprises. E-mail: info@airtrikes.net taravas@mail.ru Phone number: 450-202-7772 Website www.airtrikes.net